Director, Symbiosis Law School, Pune
Dean, Faculty of Law, Symbiosis International University (SIU)
Board of Management Member, SIU
Former Member, Law Commission of India
Member, Curriculum Development Committee, Bar Council of India
Member, Academic Council, National Judicial Academy, Bhopal
Profile
Dr. (Mrs.) Shashikala Gurpur is a distinguished academician and orator having presented more than 200 invited lectures, workshops and seminars across India, Thailand, US, UK, Ireland, Germany, Australia, New Zealand, Canada and UAE. She has an outstanding career with wide range of experience in teaching, research and industry and is continuing with Symbiosis Law School since 2007.
Academic and Research Distinctions:
Having received her formal schooling in Kannada medium in Gurpur, she holds degrees in science and law from Mangalore University. Dr. Gurpur received Ph.D. in International Law from Mysore University where she was also the topper and Gold medalist in LL.M. In the backdrop of long years of experience in legal literacy and gender training, having worked as Co- Director in gender and human rights-based wing of an NGO for 2 years, she has also worked as HR Manager & Administration in MNC Abu Dhabi, UAE from the year 2004 to 2007. She has more than 24 years of teaching experience which includes tenures in NLSIU, Bangalore, SDM Law College, Mangalore, Manipal Institute of Communication, MAHE, Manipal and University College Cork, Ireland. Her teaching and research interests include Jurisprudence, Media Laws, International Law and Human Rights, Teaching and Research Methodology, Feminist Legal Studies, Biotechnology Law, Law and Social Transformation besides having guided more than sixty five Masters and twelve Ph.D. students.
Dr. Gurpur has 60 articles/research papers, two co-authored books and twelve book chapters to her credit. She has guided national award-winning project on Community-based law reforms for National Law School of India in 1991, acted as Advisor to research project and publication of Asian Network of Women in Communication sponsored by WACC, UK in 1999-2004; won the NPS Sector research grant under Ford Foundation on Gender Advocacy in 2001; European Commission law link grant in 1998,Community Legal Service Project grants from 2007-now in SLS Pune, 3 minor research projects of SIU and the 2017 Erasmus Mundus European Studies Capacity building with 6 countries' Cooperation Grant for SLS, Pune.
Recognition:
Dr Gurpur has been the member of Law Commission of India. Currently, she is a member on Curriculum Development Committee, Bar Council of India and Academic Council of National Judicial Academy, Bhopal. She is the advisory and Ph.D. referee to several National Law Schools and Universities across the India including Jawaharlal Nehru University, Mangalore University, Delhi University, Mumbai University, Nagpur University, NLS Jodhpur University, Karnataka State Women's University, BPS Women's University, Goa University and Saurashtra University, Gujarat. She is the member of Research Committee for Ph.D. Degree Programme, National Law University, Assam and associated with academic and governing councils, research teams of several national law schools and universities including IGNOU, NALSAR, NLSUI Bangalore, NLU Mumbai, NLU Nagpur and also member of International Consortium of law Schools in USA and Europe since 2007. She was listed among noted Kannada authors in 1995 and in 2007. She was also All India Radio Programmer and advisor between 1981 and 2003.
Awards:
Besides being a National Merit Scholar and National Hindi Scholar between 1980-87; Dr. Gurpur had received AHRB fellowship to Edinburgh University UK in 2003 and is also a recipient of Fulbright-Nehru International Education Scholarship 2011. Further, she has been honoured with Legal Education Innovation Award 2011, conferred by SILF and MILAT. She is a recipient of Karnataka State Youth Award in 1992 for personal excellence and the "Award for Excellence in Legal Sector" by Vijay Foundation at Akluj, District - Solapur, Maharashtra along with the special contribution towards empowerment of women & children. She has also been awarded a Certificate of Recognition-- "My Choice for Equality" by the Global Ethics Forum, Geneva in association with IIM Bangalore in the Global Ethics Forum 2014 Conference, at IIM Bangalore among 10 nominees from 50 countries for taking action towards establishing a more equal, impartial and fair world. Recently she has been listed in book '100 Legal Luminaries of India', by LexisNexis along with Dr N.R.Madhava Menon, Indira Jaisingh, Arun Jaitley, Adv Ram Jethmalani and others. The community legal service of SLS Pune in Prison and with women in Pune won the Herbert Smith Freehills grant in 2016. Further, she is an invitee on UN Gender Network based in Durham University UK.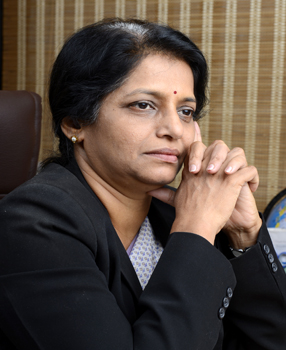 Dr. (Mrs.) Shashikala Gurpur,
Fulbright Scholar B.Sc., LL.B., LL.M., NET, Ph.D., PG Diploma in German, RBP (Hindi), CTM (Competent Toastmaster)