Dr. S.B.Mujumdar is a distinguished Academician and Educationist. He is the Founder & President of Symbiosis – a multi-lingual, multi-national and multi-disciplinary educational complex of international repute. He is also the Chancellor of Symbiosis International (Deemed University).
He joined Fergusson College, Pune as Professor and Head of Department in Botany which position he held for 20 years. He was a recognized post graduate teacher and a guide for Ph.D. students. He was a member of the Pune University's Executive Council, the Senate, Academic Council (for 14 years) and Chairman of the Board of Studies in Botany (for 9 years). He was also I.C.C.R's Foreign Academic Advisor in Pune University (for 7 years). He founded Symbiosis International University in 1971 to help foreign students in Pune.
He has published over 50 original research articles in several national and international scientific journals. He has authored several books on Life Sciences and has contributed over 200 articles on Science, Education and Youth Development. He has also been the Chairman of the Educational Wing of FICCI in 2005-2006.
In appreciation of his long and illustrious social contribution in the field of education, the President of India awarded the prestigious 'Padma Shri' to Dr. S. B. Mujumdar in 2005. Dr. Mujumdar was also awarded 'Punyabhushan' award in the year 2009 at the hands of Hon'ble Vice President Shri. Hamid Ansari. President of India conferred the 'Padma Bhushan' award to Prof. Dr. S. B. Mujumdar in an investiture ceremony held at Rashtrapati Bhavan, New Delhi on Thursday, March 22, 2012. He is the recipient of many other awards such as FIE Foundation Puraskar (2006), Maharashtra Gaurav Puraskar (2003), Excellence in Education Award by Top Management Club of Pune, Service Excellence Recognition Award (SERA) by the Rotary club of Pune, Paul Harris Fellow by the Rotary International Foundation, Giant International Life Time Achievement Award, Lion Gaurav Puraskar, Pune Municipal Corporation's 'Roll of Honour for Life-Time Achievement' (2006) and Pune Festival Award. Further the Tilak Maharashtra Vidhyapeeth has conferred on him 'D. Litt.' in 2016. He is also the recipient of first 'Dr. APJ Abdul Kalam Memorial Award' in 2016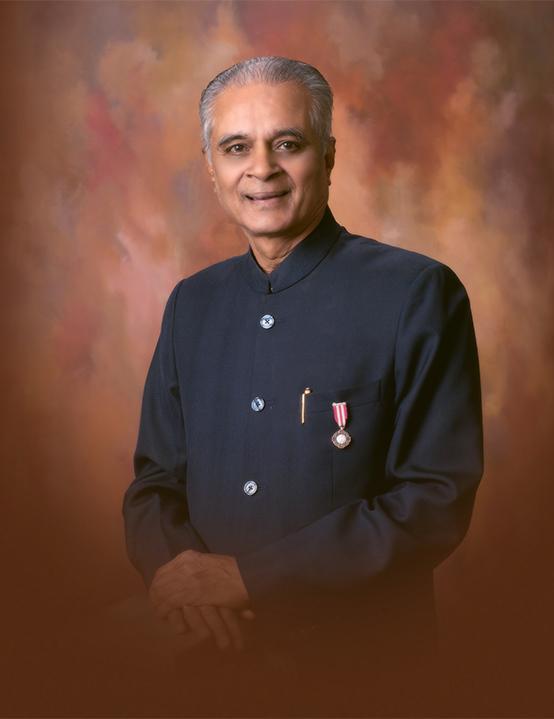 Prof. Dr. S B Mujumdar,
M.Sc. Ph.D.
Distinguished Academician & Educationist